7 Important Considerations Before You See A Dentist
Even though dentists do work hard to maintain the best health of their patient's teeth and gums, it is still possible for them to make mistakes. All professionals have the potential to make errors – including dentists!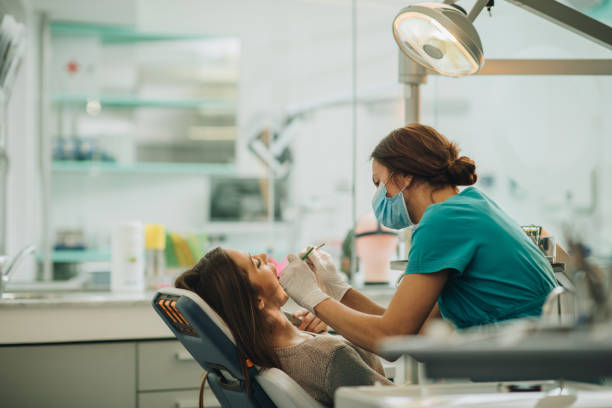 Here are 7 important considerations you should keep in mind before going to any dentist:
1. Ask Friends Or Family Members For Personal Recommendations. 
Personal recommendations from people you trust can give you a good idea of what type of care to expect from a given dentist, as well as how professional he or she is.
You could also search for reviews online on your dentist's web presence, such as social media platforms or review sites. It might be helpful to ask multiple people about their experiences before making your decision.
2. Consider The Dentist's Qualifications And Experience Level. 
Once you have a few names in mind, take some time to research each dentist's qualifications. How long has he or she been practising? What type of education or training has he or she received?
Has the dentist kept up with new technologies and methods by taking continuing education courses? The answers to these questions can give you a good sense of how qualified your dentist is to care for your teeth and gums.
3. Determine What Type Of Dental Insurance Coverage You Have. 
This is an important step because it will help you understand what types of procedures and treatments are covered under your plan. For example, if you have comprehensive dental insurance and your dentist recommends a root canal, you should feel confident in knowing that it will be covered.
If you do not have health insurance coverage, talk to the dentist about payment plans that can make dental care more affordable.
4. Find Out Whether The Clinic Is Up-To-Date With Hygiene Standards And Regulations. 
This question refers to the office itself as well as its practices related to sterilization and disinfection of equipment used during each patient's visit.
The most commonplace for bacterial infections and illnesses to spread from person to person is through unclean dental equipment, so this is an important step in determining whether or not you are comfortable keeping your appointment at a particular clinic!
5. Examine The Customer Service Standards Of The Clinic. 
From being greeted by a warm smile when you walk through the door to feeling comfortable during your appointment, customer service should be a priority for any healthcare provider who values their patients' well-being.
Before committing to booking an appointment at a specific office, take some time to examine how friendly and professional they are towards their patients.
6. Determine Whether Or Not The Dentist Offers Emergency Dental Services If Needed. 
This step is important because it can mean the difference between waiting days or weeks before having your treatment completed and needing immediate care that weekend after hours in which conventional dentists aren't open.
Many dental clinics offer emergency appointments as late as 8 PM on weeknights and weekends, so make sure to ask about availability before making your decision!
7. Ask About The Dentist's Policies On Payment And Refunds. 
This final question is important because it gives you a clear understanding of what to expect in terms of paying for your care.
For example, some dental clinics require that patients pay upfront for their treatments while others offer financing options. refund policies in case you are not satisfied with the results of your procedure.
Be sure to ask about these things before scheduling an appointment so that there are no surprises later on!
Keep these seven considerations in mind before seeing a dentist – they could make all the difference in whether or not you have a positive experience! Get more info here.